Aerosoft Launches a New Casual Flight Simulator Series with World of Aircraft: Glider Simulator
Less complexity, but maximum detail - Aerosoft's new flight simulator series World of Aircraft focuses on beginner-friendly simulation that highlights a pure flight experience. Nevertheless, players are presented with visual brilliance. The World of Aircraft: Glider Simulator kicks off the series.
May 20, 2021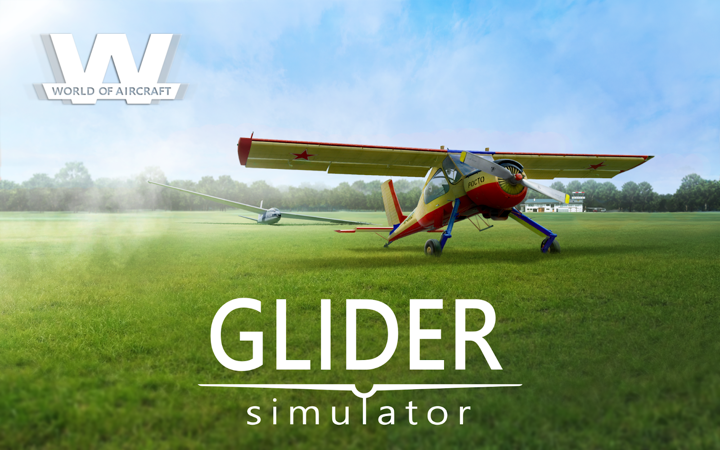 Paderborn, May 20, 2021 | German publisher Aerosoft, specialized on simulation games, is launching a series of casual new flight simulators. World of Aircraft: Glider Simulator is the first game to be published under the new brand and will be released on May 26, 2021 for Windows. The World of Aircraft series consists of standalone casual flight simulator titles that each showcase a specific type of aircraft, focusing on the pure flying experience. Thus, the game is less about technical details such as weight, balance or tire pressure, and more on each aircraft's flight characteristics and what's special about it.
Despite its beginner-friendly approach, World of Aircraft offers a high level of detail thanks to the focus on individual aircraft classes. In addition, a dedicated physics engine is used to simulate simple aircraft. Another special feature is VFR flight (visual flight rules) without complex instruments, so pilots will have to navigate solely by eye and compass.
In World of Aircraft: Glider Simulator, players can select different gliders including Dimona H36, ASK-21 or PZL-104 Wilga. In addition, there is a powered glider, a glider with an auxiliary engine and a tow plane, which can be used to lift the gliders into the air.
Due to the high level of detail in the game, the strengths and weaknesses of each aircraft model come out very clearly, which makes for a particularly realistic flying experience.
The setting of World of Aircraft: Glider Simulator is the Herrenteich airfield, Germany, near Speyer (Speyer Airport is also included). In total, the game delivers a 50 by 50 kilometer map in a high level of detail with thousands of trees, houses and commercial buildings. 
After successful training, players can play together with friends and, for example, tow each other into the air or rehearse aerobatic maneuvers together as a team.